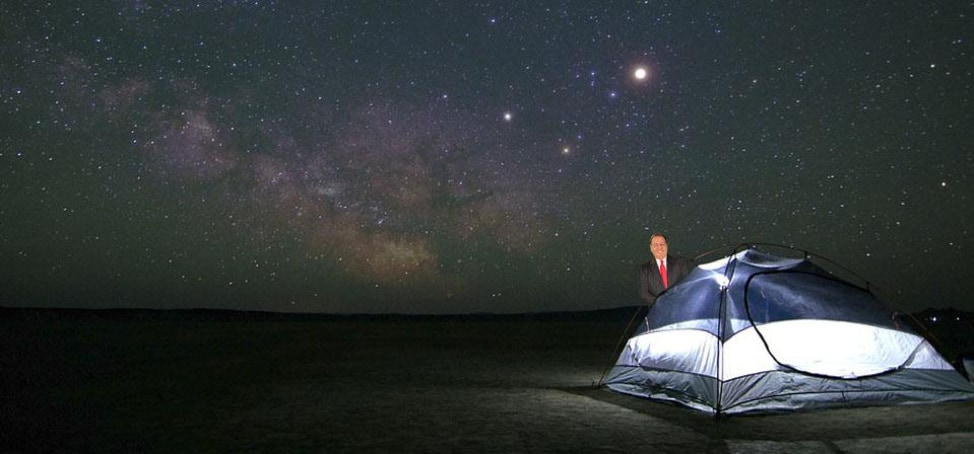 Fall is just around the corner here in Northwest Arkansas and we don't think anyone is too upset that summer is nearing an end. Arkansas summers are too hot and humid to do much of anything outside, but when the hills surrounding our region assume a bright orange color, you know that it is time to put on your hiking boots and head to the great outdoors.
We are lucky to live in one of the most beautiful regions of our country, especially during this time of the year. At Steve Landers Toyota of Northwest Arkansas, we enjoy hopping in our 4Runners and Tacomas and exploring the rolling hills of NWA. We don't want to be secretive about where we'll be traveling to this autumn, so we wanted to share with you, our loyal customers, four places where you might just find Big Steve camping over the next few months.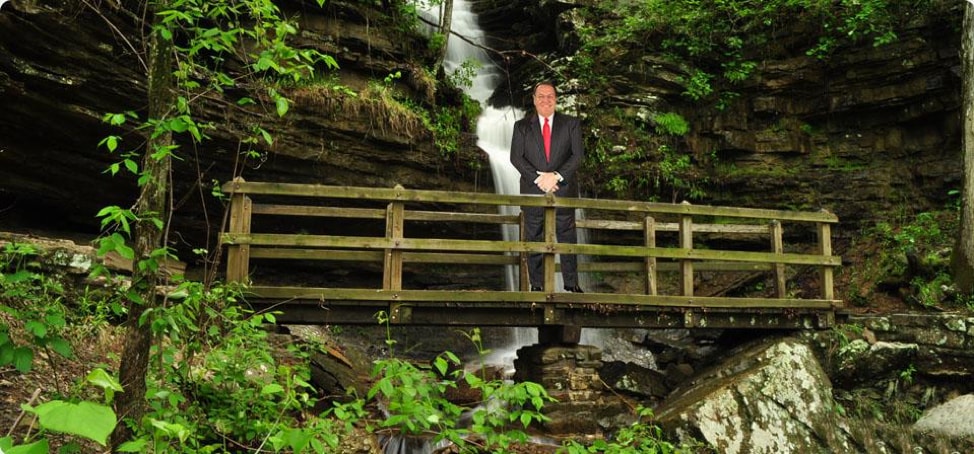 1. Devil's Den

Devil's Den State Park is a staple for Northwest Arkansas adventure lovers. Located less than 45 minutes from Fayetteville, the park has numerous hiking trails, waterfalls, caves and campsites. Highlights of the park include Yellow Rock, a rocky crag overlooking the Lee Creek Valley in which the park is situated, and Twin Falls, which is Big Steve's favorite as you can see above.
The park is one of five original state parks constructed by the Civilian Conservation Corps in 1930, and there are still remnants of their work around the park.
Camping is easy at Devil's Den. There are many cabins, some built as far back as 1930, and a multitude of campgrounds if you prefer to "rough it" in a tent like Big Steve.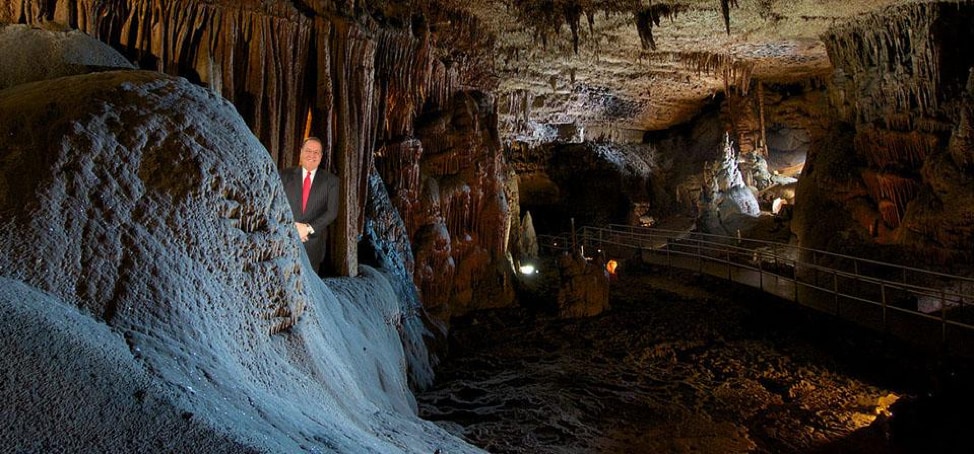 2. Blanchard Springs

Blanchard Springs is an Arkansas gem. Located in the Ozark National Forest near Mountain View, the Blanchard Springs Recreation Area contains a beautiful waterfall, mountainous hikes, pristine fishing and swimming in Sylamore Creek and Mirror Lake and, most famously, the Blanchard Springs Caverns. The caverns are the largest cave system in Arkansas and are accessible through three trails, all of which have available guided tours.
Big Steve's favorite cavern tour is the Wild Cave tour, which introduces visitors to off-train caving. The caverns are a constant 58 degrees, making them a perfect refuge during the warm summer months.
The recreation area contains 32 campsites with hot shower facilities available for rent starting at $10 a night. Despite being a three-hour drive from Fayetteville, the area has so many activities available that is well worth a weekend trip.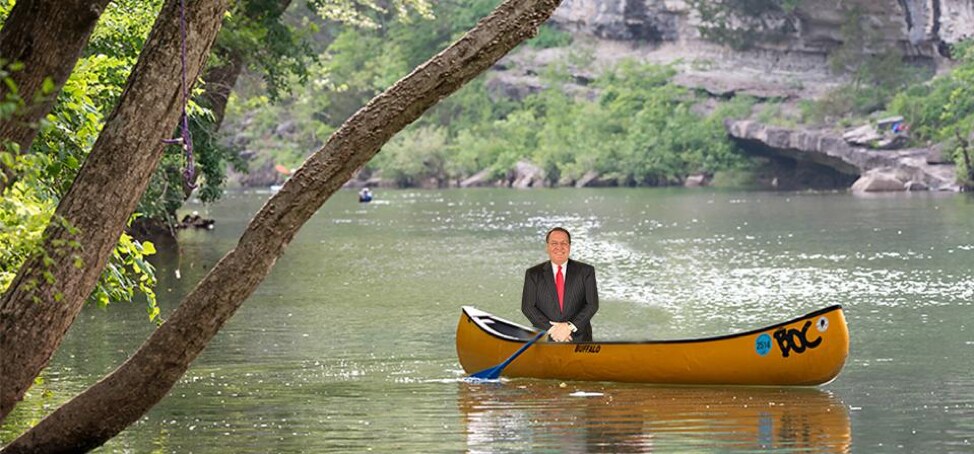 3. Buffalo River

The Buffalo River is another of Arkansas' favorite landmarks. The nation's first National River, the Buffalo makes for a serene canoe trip through rocky gorges and beautiful rolling landscapes. In the fall, the trees surrounding the river turn to a beautiful orange color, allowing you to relax and take in the best Arkansas has to offer.
Close by the river, there are many canoe and cabin rental companies, but if you're more adventurous like Big Steve, then you can easily set up camp on the gravel beaches that line the river in many points. The drive to the river is just under two hours.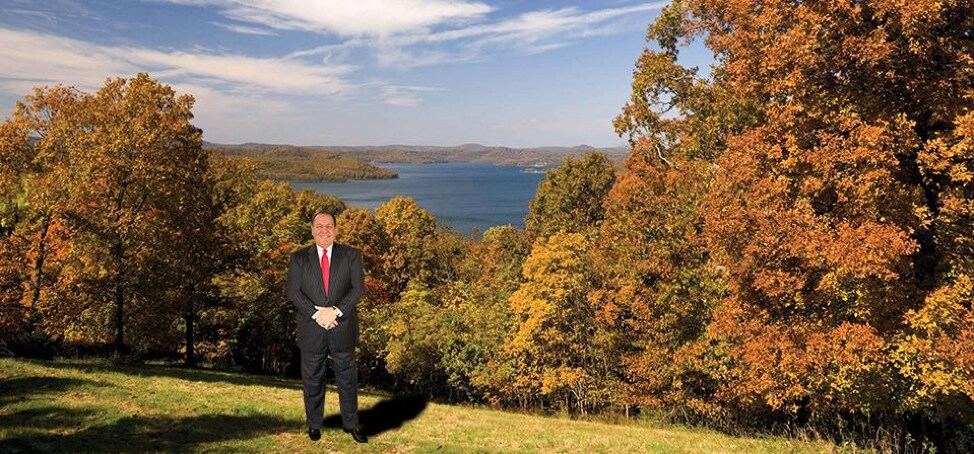 4. Beaver Lake

Beaver Lake is the premier lake in Northwest Arkansas, located only a few minutes' drive from Rogers. With all the water activities that accompany a lake, and multiple scenic hikes, Beaver Lake is a great spot for a short getaway in NWA.
Big Steve's favorite campground at Beaver Lake is actually just below the lake on the White River at the Dam Site River Recreation area. This spot is one of the best fishing spots in the region, making it an outstanding choice for outdoorsmen.
Are you heading to any of these sites to camp soon? Tell us which is your favorite, if so!