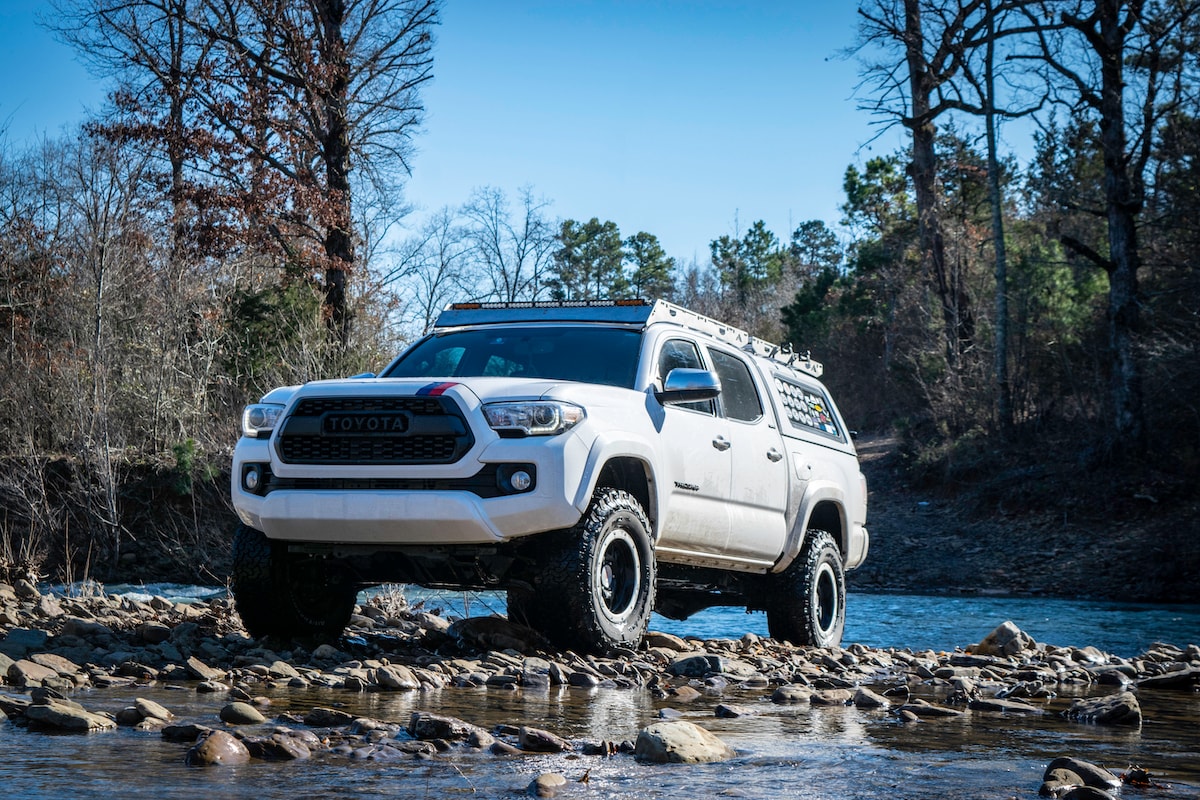 ?
Off-road ready SUVs and trucks are all the rage right now, and Toyota has been a leader in off-road-ready vehicles for years thanks to the Toyota Racing Development Division. Living here in Northwest Arkansas, we get the pleasure of having access to the Ozarks right in our backyard. Keep reading to see where you can take your TRD Pro Toyotas for some weekend fun!
A fun and easy trail to tackle is
Carwash Falls.
This trail is open year-round and any TRD Pro model can handle this trail. Carwash Falls is located in Jasper, Arkansas. It's a straight-through type of trail and only takes about an hour to complete. After coming off the paved road, you travel down a dirt road until you reach a campsite. Once at the campsite, you turn left and ford the creek. This is a fun water crossing and it allows you to feel the power of your TRD Pro! After the creek crossing, you travel down the dirt road until you reach the falls. The falls are right off the road, you can't miss it! Make sure to grab your picture and then it's smooth sailing back to the pavement.
If you prefer to have your fun on a closed-course,
Rush Springs Ranch
is the ultimate off-road adventure park, with 70 miles of off-roading trails for any experience level and vehicle type. There is a small entry fee for park upkeep, but once you check-in and grab a map, you're free to roam! The trails are color-coded for all experience levels. They also offer guided tours and driving lessons for those getting comfortable with their new TRD Pro! Once you're comfortable, make sure to check out Area 51 in the park, which features amazing mudholes and splash zones that will keep a smile plastered to your face the entire time!
Wish you could have all this fun but don't have a Toyota TRD Pro to go adventuring in? Then swing by Steve Landers Toyota NWA and we'll get you fixed up with the perfect rig! Whether you choose a
Tacoma
,
Tundra
,
4Runner
, or
Sequoia
, you can't go wrong with any TRD Pro model!