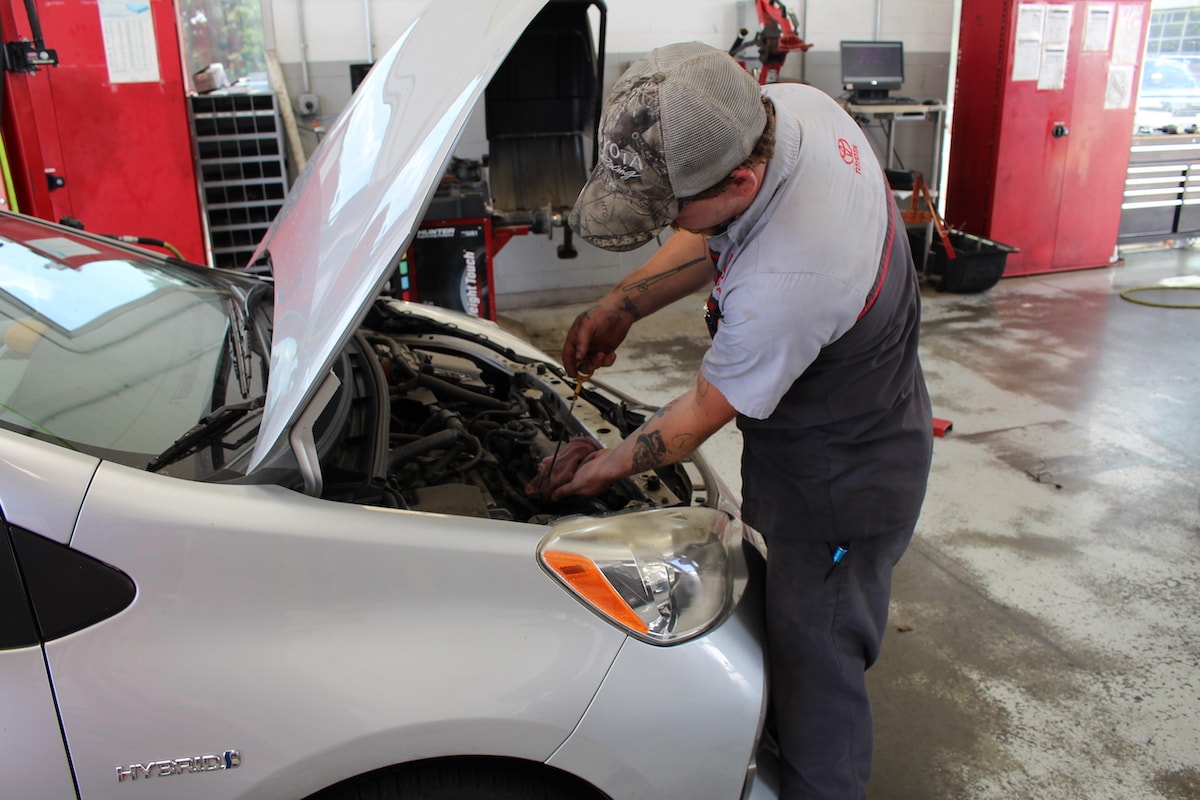 ?
Now that we've shaken off the ice of the frigid winter months, you want to get out and explore new places in the sunshine and warm breeze. A road trip is the best, and arguably the most fun, way to take a vacation. If you have a Toyota, you have very little to worry about when it comes to servicing your vehicle but in any case, it's best practice to make sure your vehicle is in tip-top shape before traversing across the United States.
The first way to make sure your vehicle is up for the journey is by taking it to our repair shop so the mechanics can give it a multipoint inspection, replace any old fluids, and check to see if you have any parts that are about to fail. The worst part of a road trip is getting stuck on the side of the highway. Nobody wants that experience.
Tires are an extremely important part of highway driving. You'll be traveling at 70 mph with just a little rubber connecting you to the road, so we want to make sure that you have good tires in place to keep you safe. If you use winter or snow tires, make sure to switch those back to your normal all-season radials for the best performance. You want your tires to be properly inflated to the correct pressure stated on the sticker in your vehicle's driver's side door jam. This gives you the best gas mileage and ride quality for your trip.
A clean car is a happy car! A professional detailing is just what your ride needs to dust out all the salt and grime of the winter months and leave it sparkling clean for all the sunshine you're about to experience! Above all, make sure you are driving a vehicle that inspires confidence. If you've been looking to trade up to a more fuel-efficient sedan or spacious SUV, we have a
wide selection of new Toyota models
at Steve Landers Toyota of Northwest Arkansas that come with ToyotaCare included. This service pays for all factory scheduled maintenance for the first two years or 25,000 miles of driving. All you have to do is put gas in your vehicle and take your trips worry-free!