2023 Toyota GR Corolla for Sale in Rogers, AR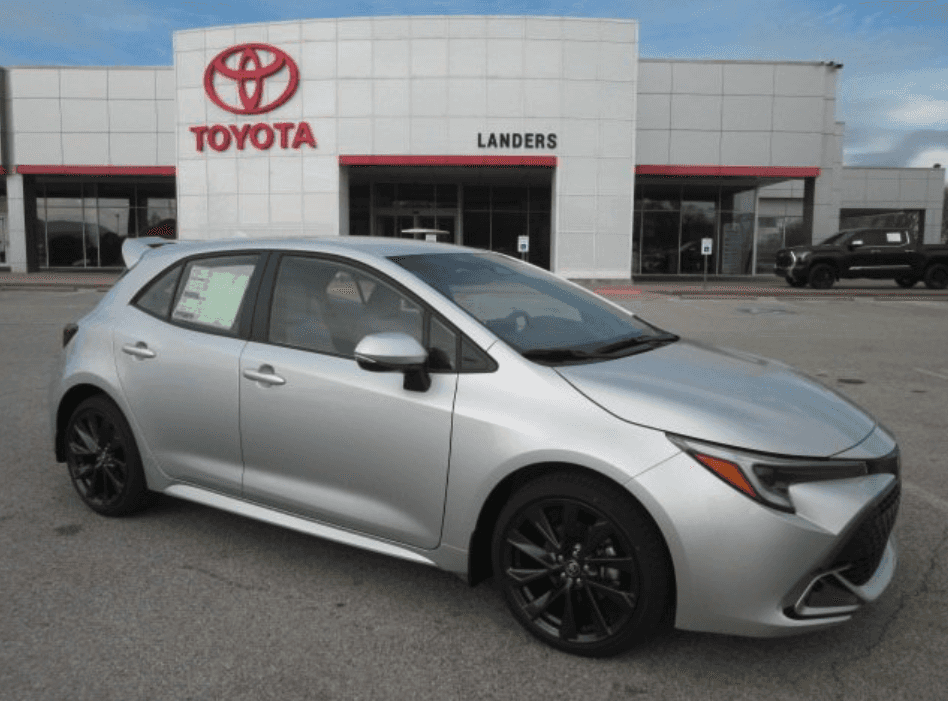 While there have been many versions of Toyota GR and Corolla models, they've finally combined the two to create the all-new 2023 Toyota GR Corolla. Still a hatchback, it's not just your standard car. This model has a more robust engine and is made for more exciting driving. After you drop off the kids for carpool, hit the highway for more adventurous driving. You'll see what we mean. Come check out one today at Landers Toyota NWA in Rogers, Arkansas.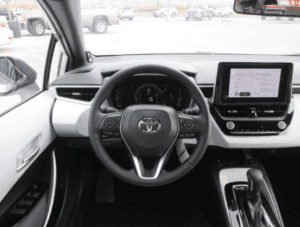 Starting at $35,900, the Core trim level is only available in 6-speed intelligent manual transmission and features a 1.6-liter turbo 3-cylinder G16E-GTS engine. It also has GR-FOUR All-Wheel Drive with three power settings. 
Next in the GR Corolla lineup is the Circuit Edition at $42,900. With a forged carbon-fiber roof, this trim level has front and rear Torsen limited-slip differentials, which help to reduce wheel spin. A bulge hood adds to the aggressive look and allows for air vents. 
The top trim level, the Morizo Edition, is a two-seater with 300 horsepower with 295 pound feet of torque. For $49,900, this also gets you 245/40R18 wider Michelin Pilot Sport Cup 2 tires. With this track-focused trim level, you get exclusive specs like close gear ratio transmission, shorter differential gears, forged wheels, stiffened chassis, front brake ducts, mon-tube shock absorbers and Ulstrasude trimmed seating and cabin features.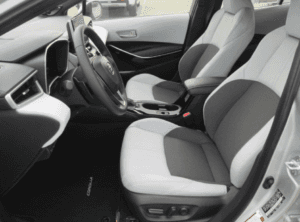 No matter which one you choose, each trim level comes standard with a remote keyless entry system with push-button start, automatic climate control, power windows and two USB charge ports. All trim levels reach a top track speed of 142.9 mph. The Core and Circuit Edition can go from 0-60 mph in 4.99 seconds, while the Morizo Edition clocks in a little quicker at 0-60 mph in 4.92 seconds. 
If you've been a fan of the GR Toyotas or any of the Corolla trim levels, especially the hatchback, this is the one you've been waiting for. With its unique combination of being a functional car with upgraded engine power for when you get the need for speed, this 2023 Toyota GR Corolla is ready for you to race. Come find yours today at Landers Toyota of Northwest Arkansas in Rogers, Arkansas.