Used Toyotas for Sale in Rogers, Arkansas
Anybody who knows cars knows that Toyota is synonymous with quality, reliability and longevity. So a used Toyota is the only choice if you're in the market for a vehicle that will go the distance without breaking the bank. If you're in the market for a used Toyota in Rogers, Bentonville, Springdale, Fayetteville, or anywhere else in NWA, come see the dealership that knows Toyota better than anybody: Steve Landers Toyota of Northwest Arkansas in Rogers! Our selection is deep and nobody beats us on price. Browse our full selection of used Toyota models at our website right now, or stop in today for a test drive. 
BROWSE OUR SELECTION OF USED TOYOTAS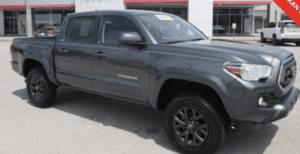 Toyota didn't get a reputation for building "The Unkillable Truck" by accident. Ask anybody who owns one: Toyota trucks are just built tougher, with more robust components and build quality that simply leaves other manufacturers in the dust. Looking for a smaller truck? They don't come better than the Toyota Tacoma, with used Tacoma models routinely racking up 200,000 or 300,000 miles with the original drivetrain intact. Need a used full-size truck in Northwest Arkansas? Then a pre-owned Toyota Tundra is your ticket to the fun zone, with benchmark towing and hauling, available V8 power on some models, and legendary Toyota reliability. 
BROWSE OUR AVAILABLE SELECTION OF USED TOYOTA TRUCKS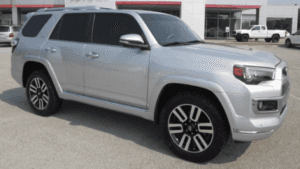 Toyota built its reputation in America on the strength of its trucks and SUV lineup, bringing drivers the commitment to quality and reliability. No matter how big your family, there's a Toyota SUV to fit the bill. Thanks to their legendary build quality, even higher-mileage used Toyota SUVs have years of faithful service left in them. On a budget? A used Toyota RAV4 can get your family in the fast lane for less, with a classic compact SUV footprint, seating for five, uncompromising Toyota safety features and more. Heading off-road, or just want sure-footed traction no matter what the weather? Adventure awaits in a used Toyota 4Runner, with the same life-proof running gear as the Toyota Tacoma.
BROWSE OUR AVAILABLE SELECTION OF USED TOYOTA SUVs
Whatever you're looking for in your next vehicle, a used Toyota truck, SUV, van or car from Steve Landers Toyota of NWA can get you there in style for less! Ready to help your family get more out of life with less worry about breakdowns? Stop in today to check out our full selection of used Toyotas, or shop us online for the latest deals on our entire stock of pre-owned vehicles.