Country Songs to Dance With Someone in Your Truck Headlights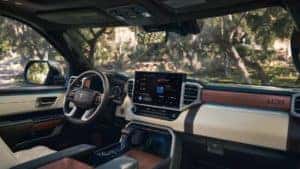 Country songs can be a balm to the soul. With smooth cords, catchy tunes, and often stories that tug on heartstrings, listening to country music while driving can help make the journey that much more enjoyable. So, since February holds Valentine's Day, we at Landers Toyota of Northwest Arkansas are putting together another playlist! This one combines country songs and the love holiday just around the corner. These aren't necessarily love songs, but these country songs do seem just a bit sweeter when you have a special someone on your mind. 
Here are some of the lyrics that caught our attention. 
Amazed – Lonestar
"I wanna spend the rest of my life
With you by my side
Forever and ever
Every little thing that you do
Baby, I'm amazed by you." 
Middle of a Memory – Cole Swindell
"Girl, you can't leave someone
In the middle of a dance floor all alone
In the middle of an old school country song
Right when I was just about to lean on in
Why'd you have to go then?" 
The Good Ones – Gabby Barrett
"He's one of the good ones
A love me like he should one
Like he wrote the book one
The kind you find when you don't even look one
Anybody can be good once
But he's good all the time
He's one of the good ones
And he's all mine
He's one of the good ones."
Here is the new playlist we've put together so far: 
This is the start of our country music playlist. If you have any suggestions, leave them in the comments! What country songs do you listen to on repeat while you're driving? 
Need a new ride to listen to your tunes in? Check out our inventory.