The Brand New 2022 Toyota GR 86 debuts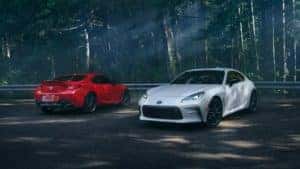 This month Toyota introduces the all-new 2022 Toyota GR 86. Toyota partnered up with Subaru and developed the new GR 86 to deliver the dreams and the joy of driving sports cars to its customers. The new 2022 GR 86 is specifically designed for sports performance with a rear-wheel-drive layout and a naturally aspirated flat-four engine offering responsive handling and functional beauty. The new GR 86 is scheduled to launch in Japan in autumn 2021 and is expected in the U.S. at the end of this year.
EXTERIOR: The all-new 2022 Toyota GR 86 features fender tops that extend horizontally to the beltline giving the new 2022 GR86 the distinctive stance of a front-engine, rear-wheel-drive vehicle. The lower, horizontal underbody and narrow cabin rear create a broad, low-center-of-gravity appearance. The front of the vehicle features the GR-specific Functional Matrix Grille, which fuses performance and a sharp presence.
INTERIOR: The interior of the 2022 Toyota GR 86 is above par with the horizontally-accented instrument panel. The dash display features a 7-inch TFT screen that displays an opening animation sequence inspired by the piston movements of the GR 86's horizontally opposed engine. Pretty awesome!
UNDER THE HOOD: With such innovation, the 2022 Toyota GR 86 is definitely ready to perform with the new 2.4-liter horizontally opposed four-cylinder engine. The new GR 86 increases its displacement size from 2.0 to 2.4-liter. Yet still, It's a compact engine with a low center-of-gravity in line with previous iterations. The engine delivers superior driving performance and responses like lightning.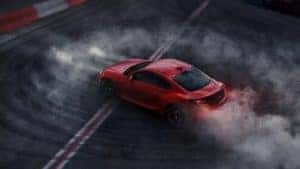 Here at Landers Toyota NWA in Rogers are very excited about the debut of the new 2022 Toyota GR 86, and ecstatic to be able to offer such an innovative sports sedan to our customers by the end of 2021. Remember, even if you need a new set of wheels now, we are here for you with great incentives. Stop by today and browse our available inventory of new Toyota models. We hope to see you soon!