Toyota Third-Row SUVs
There's no reason to leave anyone home just to fit that last bag in the back seat. With three rows of seats, you can take the whole crew with you on any trip. We at Landers Toyota of Northwest Arkansas love the third-row seating available in the 2022 Toyota 4Runner, Highlander, Highlander Hybrid, and Sequoia. Read further to get a sneak peek of the three-row SUVs Toyota has to offer.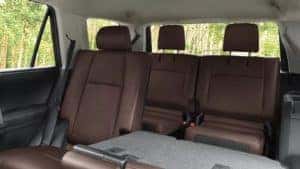 The new 2022 Toyota 4Runner starts at $37,605. Whether the journey takes you off-road or only on highways, let the 4Runner get you and your group there safely. Fit up to seven people in the 2022 4Runner, each with plenty of legroom and cargo space. The 4Runner can also come with a sliding rear cargo deck that can hold up to 440 pounds to hold whatever your journey needs. 
New Highlander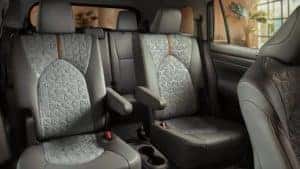 At a starting price of $35,405, the 2022 Toyota Highlander boosts your driving experience. With soothing interior accents and a cabin designed for comfort and safety, the Highlander offers the driver peace of mind, even with eight people in the cabin.
Learn more about the Highlander Hybrid 
The 2022 Toyota Highlander Hybrid starts at $39,055 and was redesigned. Sophistication comes with each Highlander Hybrid. Taking the Highlander and making it another level of efficiency, the hybrid can seat eight people in its sizeable interior. 
With a starting price of $50,500, the 2022 Toyota Sequoia can fit up to seven people. Another one that doesn't sacrifice space for comfort, the Sequoia has three-zone climate control, rear-seat controls, and the possibility of heated seats. For extra lighting or to watch the stars, the Sequoia comes standard with a sliding power moonroof.
Whether you need the extra seating for your family or for friends, we hope one of these three-row SUVs will catch your eye. Each of Toyota's SUVs is packed with safety features and enough technology to elevate any adventure. If you're interested in any of these SUVs, give our team a call, and we'll help match you with the right one!