Toyota Connected Services with Remote Connect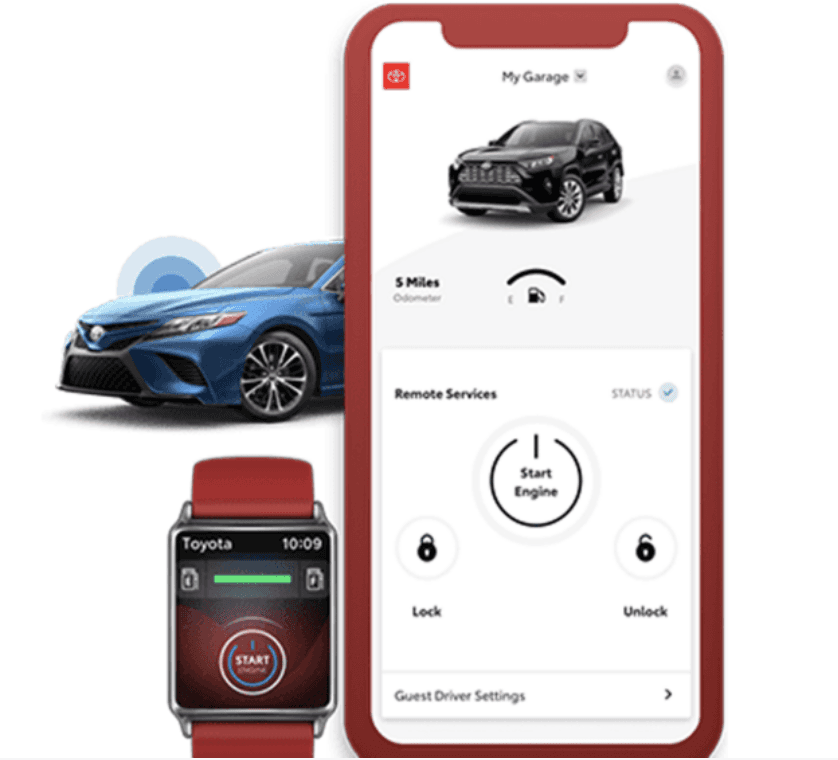 The newest Toyotas are equipped with the latest and greatest technology that Toyota has ever offered. Almost everyone walks around with a smartphone in their pocket and uses it to unlock their home, change the temperature, turn on the lights, and connect to cameras to check in on their kids, pets, and/or delivered packages. Toyota makes it easy to connect with your new car thanks to Toyota Connected Services. If you're looking to buy a new Toyota with connected services, come see us at Landers Toyota NWA!
Click here to view all our new Toyota inventory.
Toyota Connected Services comes with six different services: Toyota App, Safety Connect, Remote Connect, Service Connect, Destination Assist, and Wi-Fi Connect.
TOYOTA APP: The Toyota App allows you to stay connected to your Toyota wherever you go. Inside this app you can check up on your Toyota's health, you can control it remotely and even with your smartwatch, and pay your bill if you are financed with Toyota Financial Services.
SAFETY CONNECT: Safety Connect allows for peace of mind when the unexpected occurs. Safety Connect includes the emergency assistance button, enhanced roadside assistance, automatic collision notification, collision assistance, and a stolen vehicle locator.
REMOTE CONNECT: Remote Connect allows you to manage your vehicle in more ways than one. With Remote Connect you can set up a guest driver profile, get vehicle status alerts, see the last parked location, unlock and lock the doors, and remotely start the vehicle. There is also special functionality for electric plug-in and fuel cell vehicles including charger locators, charge management, climate settings, and H2 hydrogen locators.
SERVICE CONNECT: Service Connect allows you to see your vehicle's health report, vehicle maintenance alert, maintenance reminder, and all this can be done from the convenience of your Toyota App or website.
DESTINATION ASSIST: This feature allows you to connect with a live agent whenever you need it for helpful directions 24/7.
WI-FI CONNECT: This allows you to turn your vehicle into an internet hotspot to get work done or stream media on the road.
Buy a new Toyota today from Landers Toyota NWA!