Toyota Makes the Highlander Even More Grand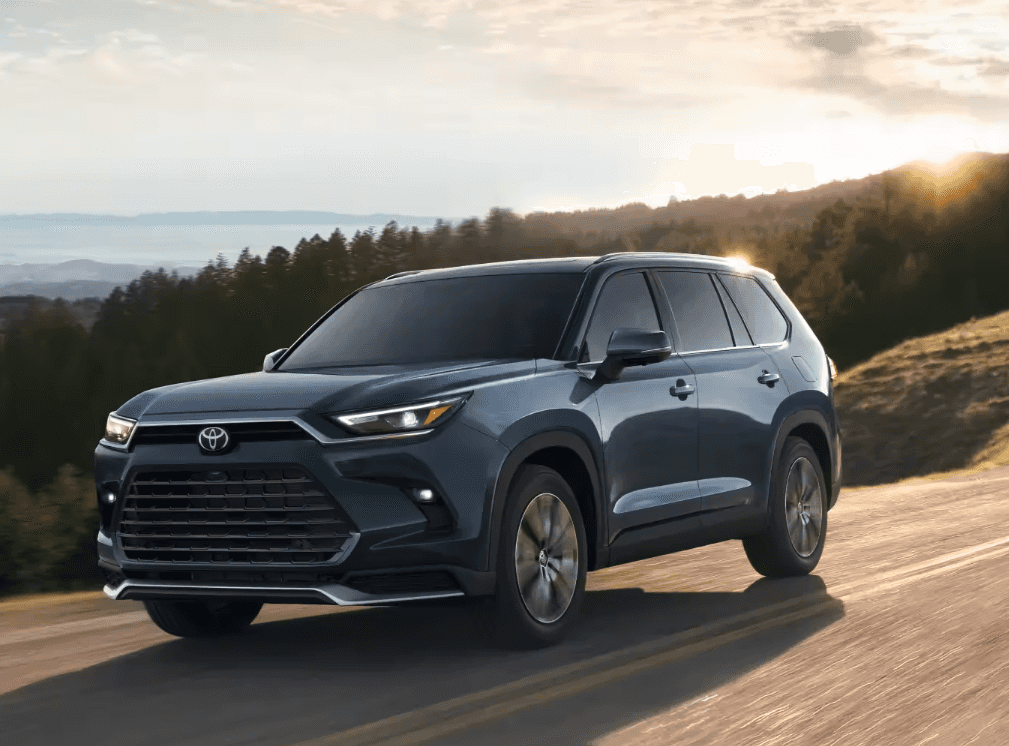 Debuting in 2001, the Toyota Highlander became one of the best-selling SUVs on the market. Toyota introduced the Highlander as a family-oriented counterpart to its popular 4Runner. Since then, Toyota has also welcomed the smaller SUV, the RAV4, which is equally as popular.
See For Yourself Why the RAV4 is so Popular
Well, it's time to make some more room at the Toyota table. Toyota recently announced the addition of the Grand Highlander. Stop by Landers Toyota NWA in Rogers, Arkansas, where we'd be happy to show you around and answer any questions about our in-stock models.
Looking For a 4Runner? We've Got All the Details on the 2023 Model
It seems hard to find new sedans hitting the market these days, but there's no shortage of SUV selections to choose from. If it's SUVs the people want, let's give the people SUVs. Toyota seems to agree. Not only are they introducing a new SUV, but they are building on the already established Highlander with their new model, the Grand Highlander.
Don't Forget About the Original Highlander
So what makes this new Highlander so grand? While the Grand Highlander is slightly larger than the Highlander, there are some differences worth noting, specifically in the third-row seating. The Grand Highlander has more room in the third row, almost as much as the full-size Sequoia.
Both models come in hybrid options, but the Grand Highlander offers two hybrid powertrains. While it might not save on fuel economy, it will be faster than the Highlander hybrid, going 0-60 mph in 6.3 seconds.
Inside the vehicle, there are more differences as well. The Highlander comes with the option for a 12.3-inch touchscreen, but the Grand Highlander comes standard with it. It also has seven USB ports and a wireless charging pad, while the Highlander only has five, and the wireless charging pad is an additional upgrade.
The Grand Highlander comes with Toyota Safety Sense 3.0, which is the most current version. What does that mean? Well, it has more and improved systems, including the new Proactive Driving Assist, which provides speed control based on traffic and road conditions ahead.
Toyota Keeps You Safe with Toyota Safety Sense
The Grand Highlander is debuting with XLE, Limited and Platinum trim levels. Because it's Grand, it makes sense that there are fewer trim levels to choose from since it is equipped with more standard options than the regular Highlander. For the record, the Highlander has six trim levels to choose from.
No matter which SUV you decide to purchase, the Highlander or the new 2024 Grand Highlander, Landers Toyota NWA is your go-to Toyota destination for Fayetteville, Bentonville and all of Northwest Arkansas.