What are Toyota Connected Services?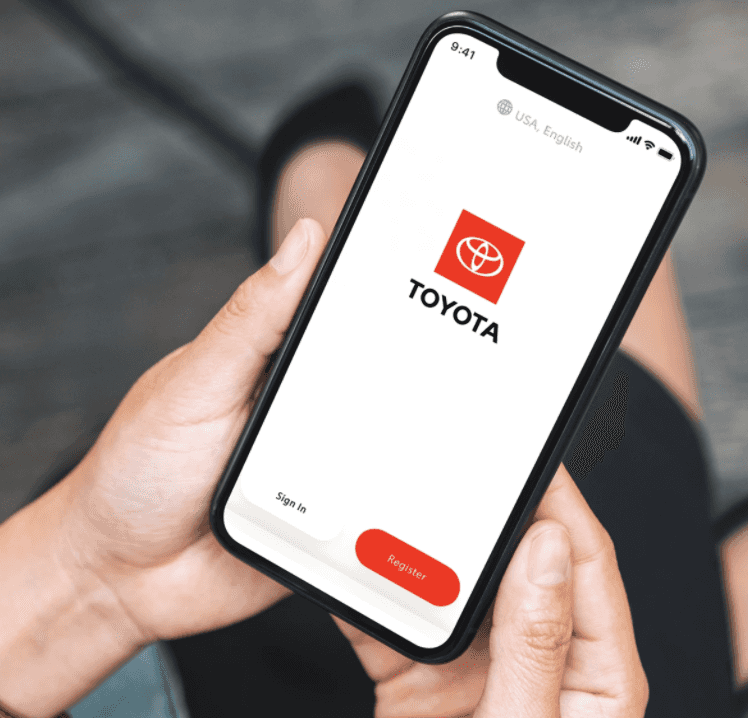 Nowadays, the modern world relies on technology to keep it moving smoothly. That's where Toyota Connected Services come into play, offering connectivity features to make it easy for you to keep tabs on your Toyota and interact with it in exciting new ways. It's a tech-savvy way to strengthen your relationship with your Toyota, and Landers Toyota NWA in Rogers, AR is excited to help you take advantage of these helpful features.
Toyota Connected Services is a compilation of tech features, from remotely locking and unlocking your doors to getting speedy roadside assistance. You can even receive vehicle health reports with the app. Here are some highlights of the features included.
TOYOTA APP: The Toyota App puts you in command and provides easy access to important information about your car in the palm of your hand. You can also control certain aspects of your vehicle with the tap of a button. With the app, you'll be able to monitor the health of your Toyota, start the engine, lock and unlock doors remotely, and even find your Toyota in a crowded parking lot. If you have a smartwatch, you can access the Toyota App and its features there too. 
SERVICE CONNECT: You'll be able to keep track of scheduled maintenance, recalls, tire pressure monitoring and other service information with Service Connect. You can set it up to where vehicle alerts and maintenance alerts are sent to both you and your preferred dealer. This allows your dealer to contact you when maintenance is required. You'll be on top of keeping your Toyota well maintained at all times and we all know that a well-maintained Toyota is one that will last for many years.   
REMOTE CONNECT: With Remote Connect you'll have the ability to start up your Toyota remotely and lock/unlock your doors using your compatible smart device. When searching for your vehicle in an overcrowded parking lot, locate it with Vehicle Finder. You will be able to receive status updates about your Toyota's doors, windows, odometer, and fuel level as well. When lending out your Toyota to a family member or friend who might have a lead foot, you'll be able to monitor and receive reports when the preset limits of speed or miles driven were exceeded. With your teenage driver, you can even check to see if they met their curfew time. 
SAFETY CONNECT: This is one of the many features Toyota offers to give that extra sense of security and peace of mind. Whatever the emergency, Safety Connect gives quick access to a 24/7 response center to help you through any emergencies, including local emergency services and first responders. You can press the button in your vehicle, or they'll be automatically notified if an airbag is deployed. You can also connect with 24/7 Roadside Assistance via the Toyota app. 
Toyota Connected Services will assist you in keeping your Toyota well serviced and maintained, as well as keeping you safe and informed. If you want to see how it works in person, stop by Landers Toyota NWA in Rogers and we'll be happy to show you.