Landers Toyota NWA is 2023 DealerRater Arkansas Dealer of the Year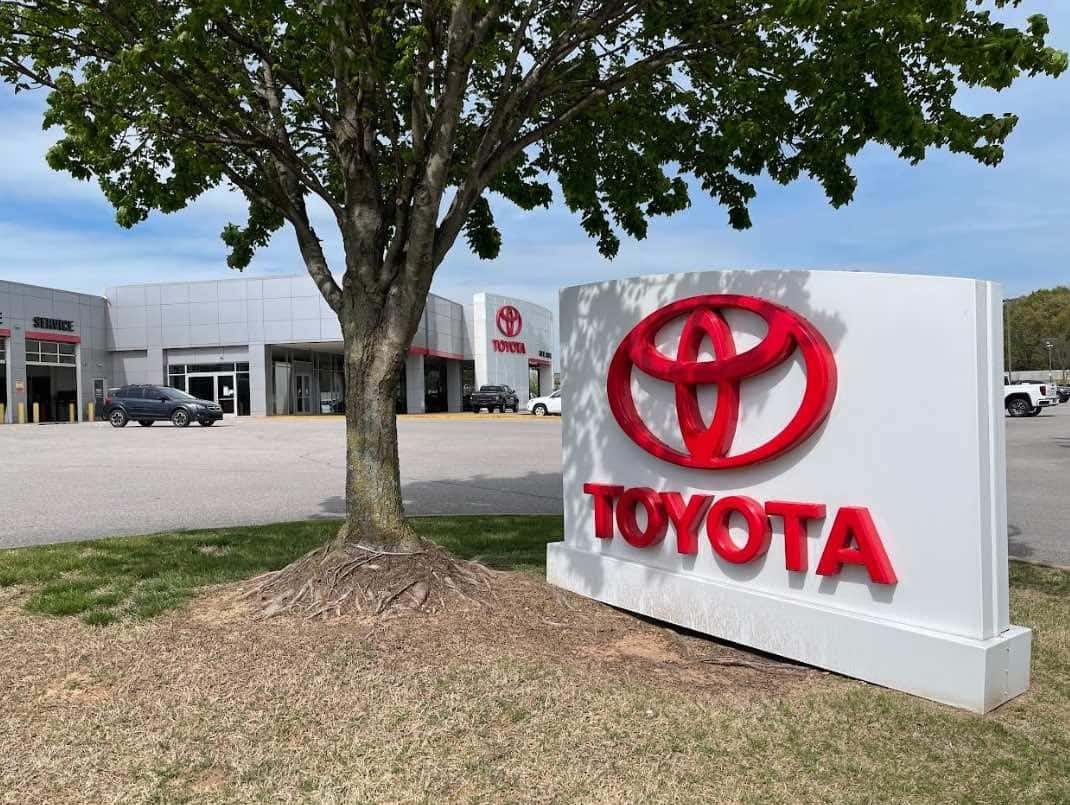 It's an honor just to be nominated…but it's even better to win. We don't want to brag, but thankfully our customers do. Thanks to our loyal customers and continued support, Landers Toyota NWA in Rogers, Arkansas, has been named 2023 DealerRater Dealer of the Year for Arkansas. It's our second consecutive award, winning the title in 2022 as well.
Landers Toyota NWA Named 2022 DealerRater Arkansas Dealer of the Year
If you're unfamiliar with DealerRater, it's time you met this excellent resource. It's almost like Tinder for the auto world. You'll want to make sure you swipe right to find the best auto dealership for you. No one wants the dreaded swipe left, but sometimes it's necessary when finding the perfect match. DealerRater helps you weed out the bad apples from the good ones in the bunch.
DealerRater is an online car dealership review site with around 14 million users who browse reviews from real customers. Reviews are trusted because they are checked twice for authenticity, once by an automated system and once by a real person before they are posted. 
In today's social media world, a great review goes a long way. Most of the time, we only read the bad, but thanks to our amazing customers, they continue to come back year after year and offer up glowing reviews for our sales and service department. It makes what we do worth it when we get to read how we made someone's day a little better thanks to the customer service we provided them. 
Read Landers Toyota NWA Reviews or Write Your Own
DealerRater's Dealer of the Year Award Program recognizes car dealerships with the highest PowerScore. The PowerScore is determined by the dealership's star rating as well as the total number of reviews written that year.
To be considered for the Dealer of the Year Awards, a dealership must have:
A minimum of 25 reviews during the calendar year on DealerRater

An average minimum star rating of 4.0 on DealerRater

At least one review per quarter during the calendar year on DealerRater

Must not have been blacklisted within the calendar year
Not only did DealerRater name Landers Toyota NWA Dealer of the Year, but we also received the Consumer Satisfaction Award for 2023. Requirements include meeting the Dealer of the Year program as well as being in the top 10% of U.S. franchise and used car dealers. Thanks to the continued support of our customers, we've been bestowed this honor seven times: 2015, 2016, 2018, 2019, 2020, 2022 and 2023.
If you're in Northwest Arkansas, stop by Landers Toyota NWA in Rogers for any sales or service needs. We're your go-to Toyota dealer for new and used vehicles, not only in Rogers and Bentonville but in the surrounding areas like Centerton, Lowell, Farmington and Pea Ridge.