Welcome Back, Land Cruiser! Toyota Brings Back this Fan Fave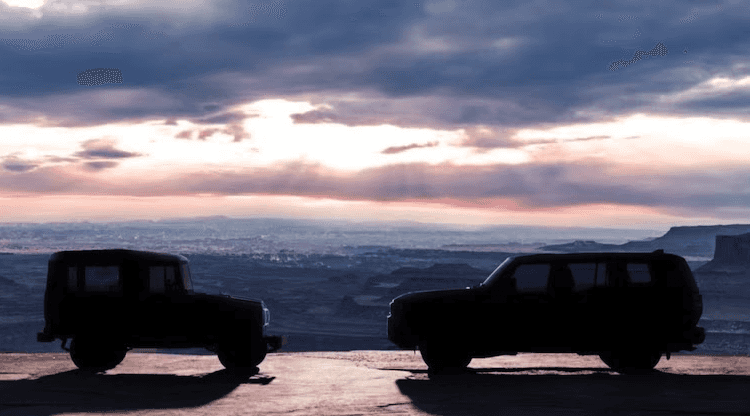 You remember finishing the last season of your favorite TV series. The last scene fades to black. It's over. That's it. No more. Ever. You can't imagine your life without the main character. It was life-changing. No other TV shows have lived up to this one. Then you see the news on social media that they are bringing it back. It's getting a reboot! Your prayers have been answered. Indeed, a miracle has occurred.
Everyone loves a good reboot, right? Toyota sure thinks so. The Toyota Land Cruiser was discontinued, never to show its beloved body style again. Erased from our lives forever. Only memories remained. Until Toyota released a short teaser video with various Land Cruiser logos flashing on screen. The text read: "Nothing better than a comeback story. The legend returns…"
As soon as the video went viral, speculation about the new Land Cruiser started, and the momentum has only grown stronger as car industry experts make predictions about the future of the Land Cruiser. After 60 years, the Land Cruiser was discontinued in 2021, leaving Toyota lovers with the Sequoia, 4Runner or even the pickup truck Tundra to fill that particular void.
Looking for an SUV now? Try one of these Toyotas with third-row seating.
Now that it's officially returning, what do we know? Besides the teaser video, and as of this writing, Toyota has just released one other teaser photo. This time it shows the silhouette of an old Land Cruiser facing the new Land Cruiser. According to experts, they predict the new Land Cruiser will be modeled after the 2024 Lexus GX, based on the outline.
While the Land Cruiser makes a comeback, the 2023 bZ4X makes its debut.
Sometimes, no news is good news. While we all wait in anticipation for more definitive details to come out about the reinvented Land Cruiser, one thing is for sure, Landers Toyota NWA is ready to find you a new Toyota. We also have used cars, trucks, SUVs and vans for you, ready to drive to Springdale, Gravette or anywhere you need to travel across Northwest Arkansas.